NEXAT
r

evolution – the system

NEXAT revolution is the world's first complete holistic crop-production system. The basic premise is simple yet disruptive: one for all – all for one. NEXAT combines all the work steps that previously required a wide variety of agricultural machinery into a single system.
At the focal point is a powerful, wide-span carrier vehicle with interchangeable implements that can perform tillage, sowing, plant protection and harvesting tasks using modular attachments developed in close collaboration with well-known and reputable manufacturers. The modules can be swapped by one person in under 10 minutes and there are plans to fully automate this process in the near future.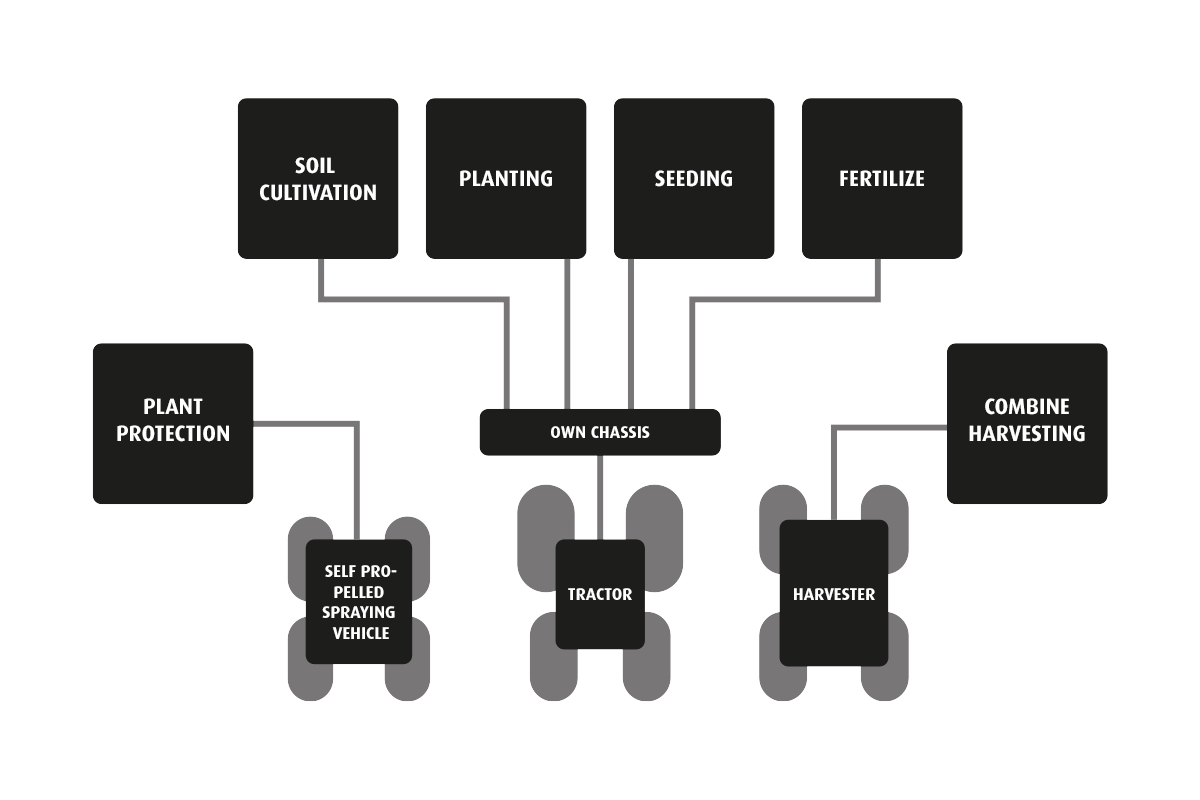 Today: A separate machine for each machining step.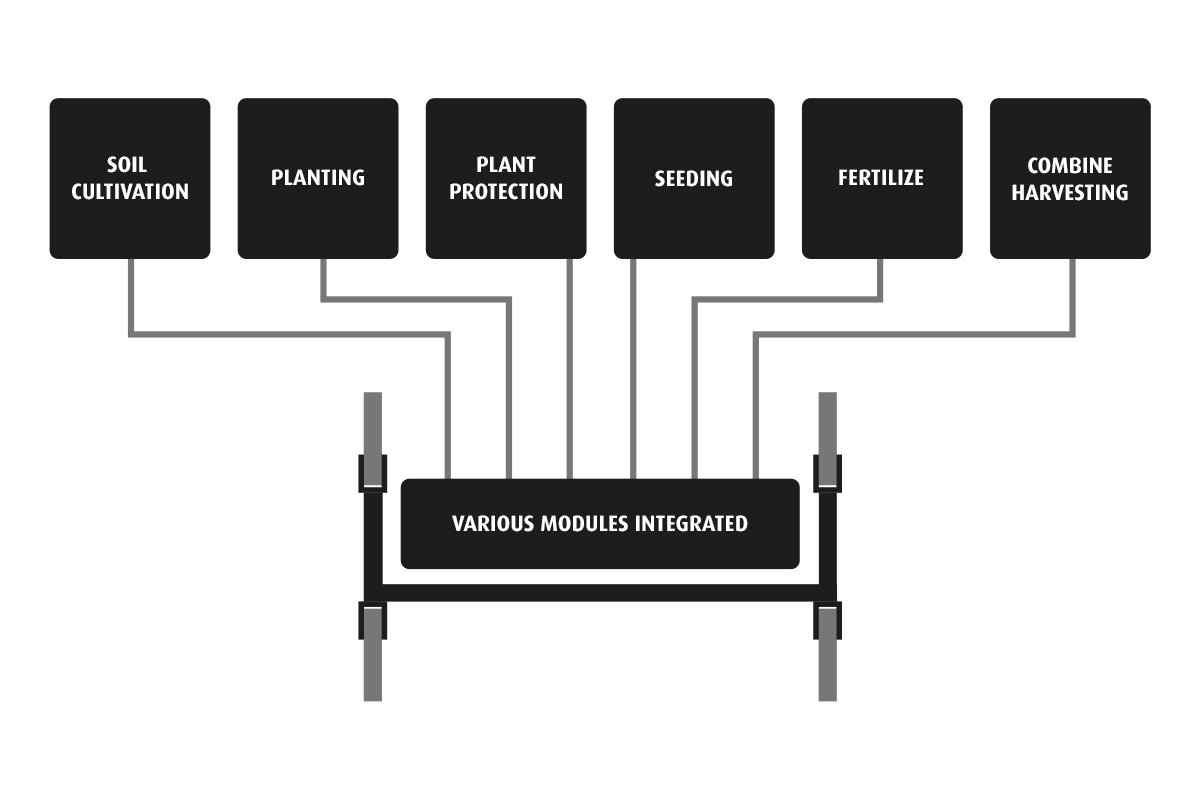 NEXAT: A self-propelled machine for all processing steps.
NEXAT as a wide-span interchangeable carrier vehicle makes it possible to combine the strengths of agricultural engineering developments and jointly develop high-performance modules for holistic crop production.
1 vehicle for all processing steps (minimization of necessary machines)
Individual modules for the different processing steps
Autonomous operation possible
Modules are integrated and not attached (no separate chassis)
Ready for the digital age
Electric drive
Hydrogen operation under development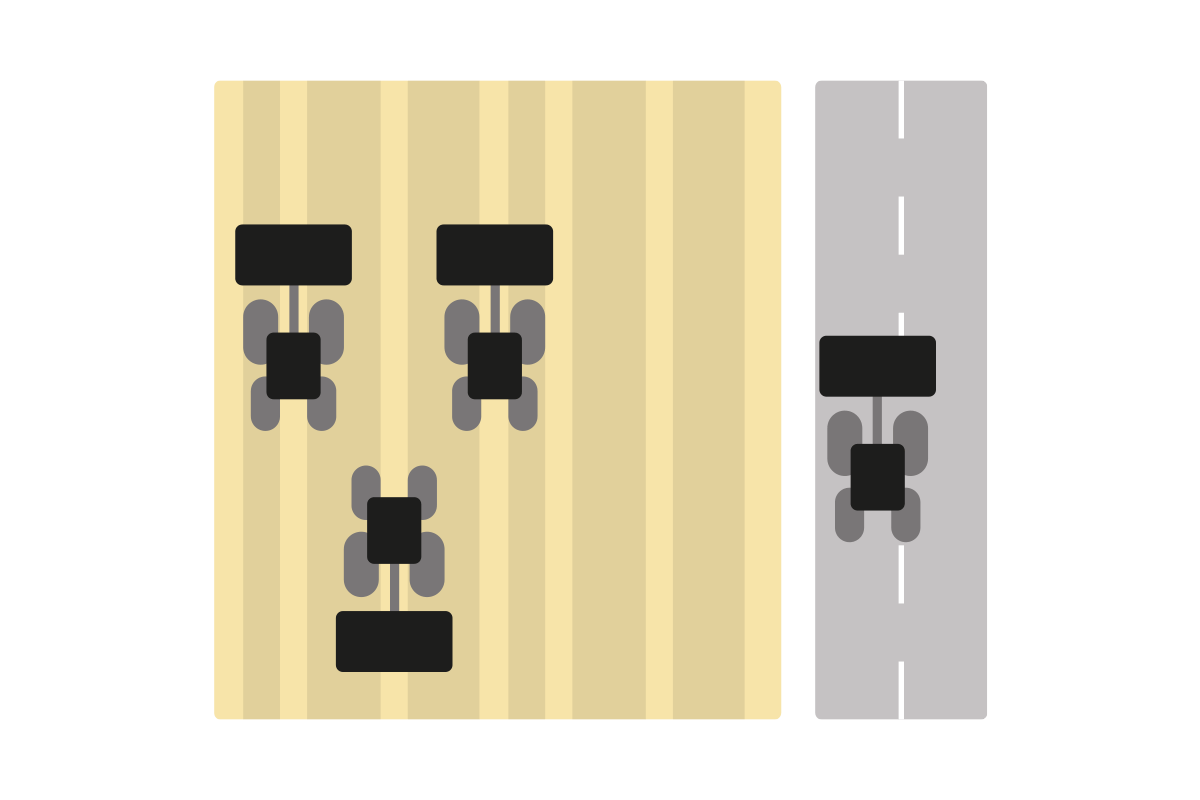 Heute: 60–80 % of the arable land is driven on.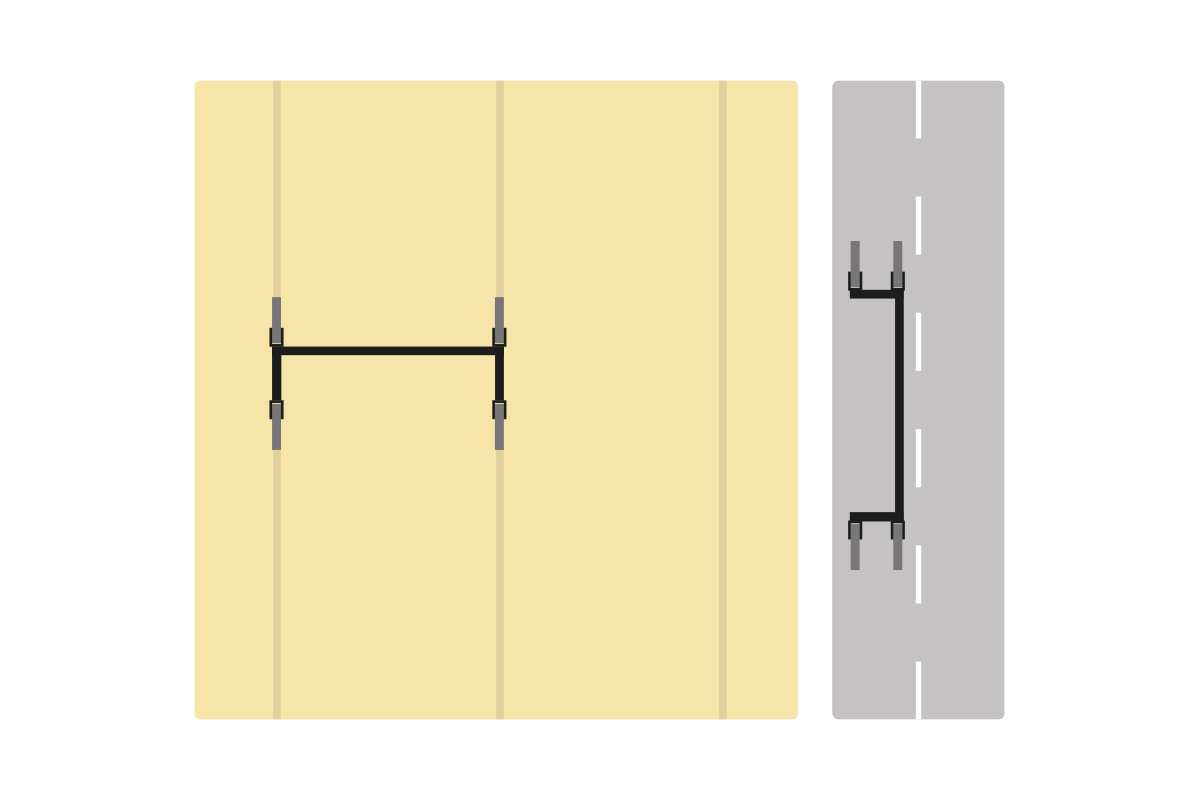 NEXAT: Less than 5 % of the arable land is driven on.
Widespan Controlled Traffic Farming (< 5 % Track share)
Growth area remains permanently unused
Driving direction crosswise on the field / lengthwise on the road
Lower, more efficiently distributed weight
NEXAT is electrically driven. The generators are currently powered by two independently driven 550 hp diesel engines, but the system itself is prepared to be powered by green hydrogen fuel cells. As each module is integrated, its weight is transferred onto the carrier vehicle and optimised so that it essentially becomes a self-propelled machine. This enables the implements to be guided more accurately and with less slip, significantly reducing the vehicle's fuel consumption and CO2-emissions.
Permanently untraveled area
NEXAT is a state-of-the-art modular vehicle that sets new standards in crop-production by uniting and optimising each stage of the production process. The NEXCO harvesting module, for example, enables throughput to be increased by over 50% when compared to a traditional large combine. It even has an unrivalled solution for uniform straw distribution, eliminating the need for additional cultivation steps and enabling a true controlled traffic farming (CTF) to be practised all year round. Depending on the NEXAT's configuration, its wide-span controlled traffic method enables fields to be cultivated at a width of 6 to 24 metres. This means that 95% of the entire arable area may never be driven over again depending on the configuration, ensuring the maximum yield potential is realised and the soil and environment are protected to the greatest degree possible.
NEXAT – Next Generation Agriculture Technology!