NEXAT
r

evolution: Agriculture, natural

NEXAT is the synergy of 50 years of development expertise and cutting-edge technology from market-leading agricultural machinery manufacturers. The result is NEXAT revolution: the world's first and only holistic crop production system that can answer the challenges of the future in technical, economic and ecological terms; a milestone for the development of CO2-neutral agriculture in Germany, Europe and worldwide.
NEXAT GmbH was founded in 2017 by Kalverkamp Innovation (Felix and Klemens Kalverkamp). The new company is dedicated exclusively to the development, manufacture and sale of the new plant production process. Due to Klemens Kalverkamp's many years of activity as head of development and managing director of leading agricultural machinery manufacturers, NEXAT GmbH has many years of experience in the field of product development. Numerous patents and awards testify to the high innovative strength of the entrepreneurial family, which has now produced a groundbreaking highlight of agricultural engineering development with NEXAT revolution.
Years of development expertise
NEXAT revolution is not a vision or a dream of the future. The new crop production system has already been in use for several years in selected farms under real conditions. And with great success.
Challenges of agriculture are our drive
Climate change is arguably the greatest challenge of our time, with massive implications for our society. As one of the largest emitters of CO2, agriculture is under massive pressure and at the center of several key challenges:
Ensuring food security for 10 billion people
Stop the massive destruction of arable land through soil compaction, monocultures and erosion
Stop the high energy consumption and CO2-emissions of conventional agricultural machinery
Future-proofing the economic viability of agriculture
"We have the knowledge and the technical possibilities to make a difference. We just have to do it!"
Klemens Kalverkamp, NEXAT GmbH
Arable challenge:
Doing more with less
We don't need more of everything, we need to do more with less. We can only improve economic efficiency and productivity if we understand the available arable land as a sensitive ecosystem and not as a mere production medium, because agriculture only has a future in harmony with nature. To be able to implement this, a holistic approach is required. Both in agronomic and technical terms.
Technical challenge:
Why it needs something new!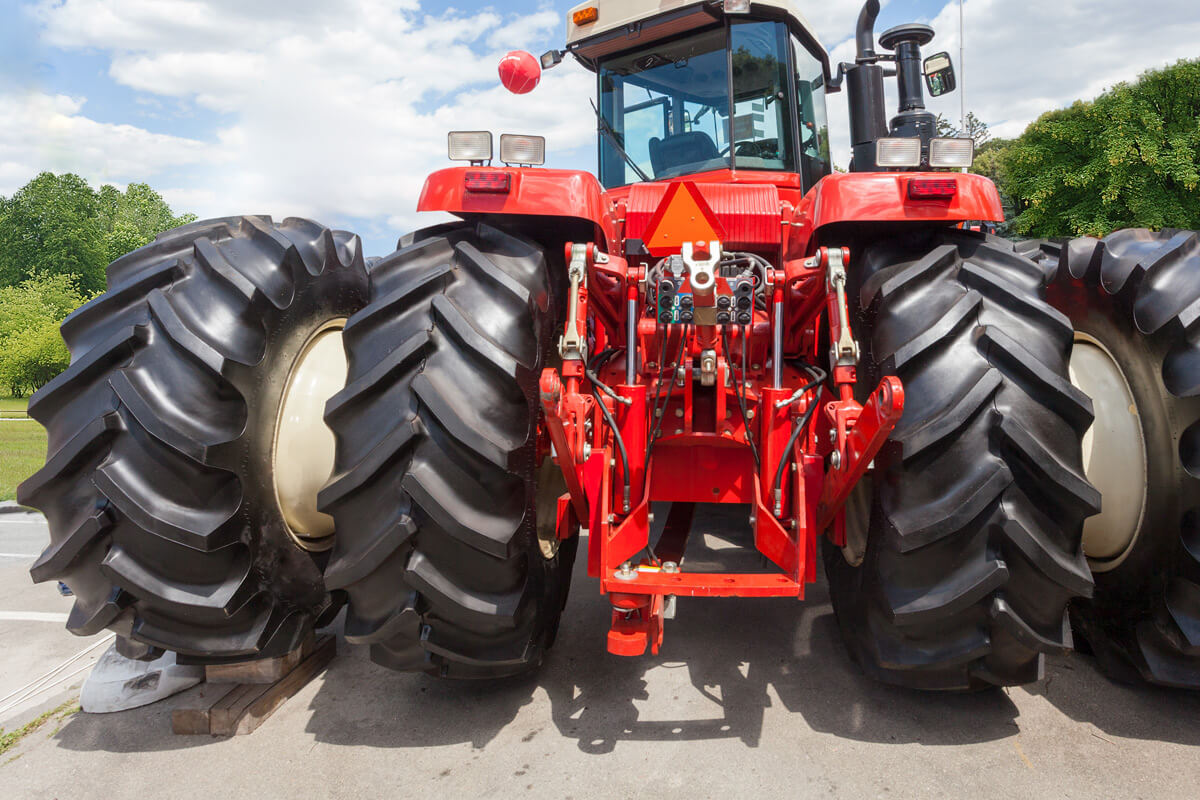 Change in agriculture will only succeed if we are willing to rethink agricultural technology as well. The technical development of the last 100 years has undoubtedly been immense, but the result has always been oriented towards the needs of man and not nature. We need something completely new. We don't need more specialized machinery, but a systemic solution as the basis for sustainable, soil-conserving and consistently data-driven land management.
"We have the knowledge and the technical possibilities to make a difference. We just have to do it!"
Klemens Kalverkamp, NEXAT GmbH
Man and nature in harmony – worldwide
We do not see ourselves as just another agricultural machinery manufacturer. Rather, we see ourselves as innovators and initiators of a new and sustainable symbiosis of man and nature in agricultural production. It's about believing what we've known for a long time; that nature knows best what's good for it without our intervention. Let's give her the space to implement this knowledge.
We offer an opportunity to bring people and nature closer together again by making regenerative agriculture economically feasible and ecologically sustainable with climate-neutral, fully automated technology. Co-creation: We see ourselves as a community in which everyone has the opportunity to contribute their individual strengths and ideas. This collaborative co-creation allows us to foster innovation, find creative solutions and ultimately succeed together.
With the help of NEXAT revolution and a regenerative, CO2-absorbing soil management, we want to bring about a decisive change worldwide towards climate-neutral agriculture. Change: Every day, we put all our efforts into advancing agriculture in harmony with nature. In doing so, we constantly meet new challenges and apply our creativity and innovative ability.
Collaboration: Working together with our customers is crucial for us, as it allows us to understand their needs and expectations and provide them with a satisfactory experience.